Block Editor
The content editor for your pages is based on blocks. There are a wide variety of modules available, such as columns, gallery, info, posts, pricing, slider, text… etc.
Customize The Design
From the panel you can define the default appearance and even activate a switch to let visitors toggle between light and dark mode. We've also included options to easily change colors, fonts, or even adding your own CSS to customize the layout of your site.
Media Processing
All our themes have a built-in media processing tool with settings that you can change from the panel. This will improve the speed of your site as well as have a positive impact on SEO. If you prefer to optimize the images yourself, you can simply deactivate the setting.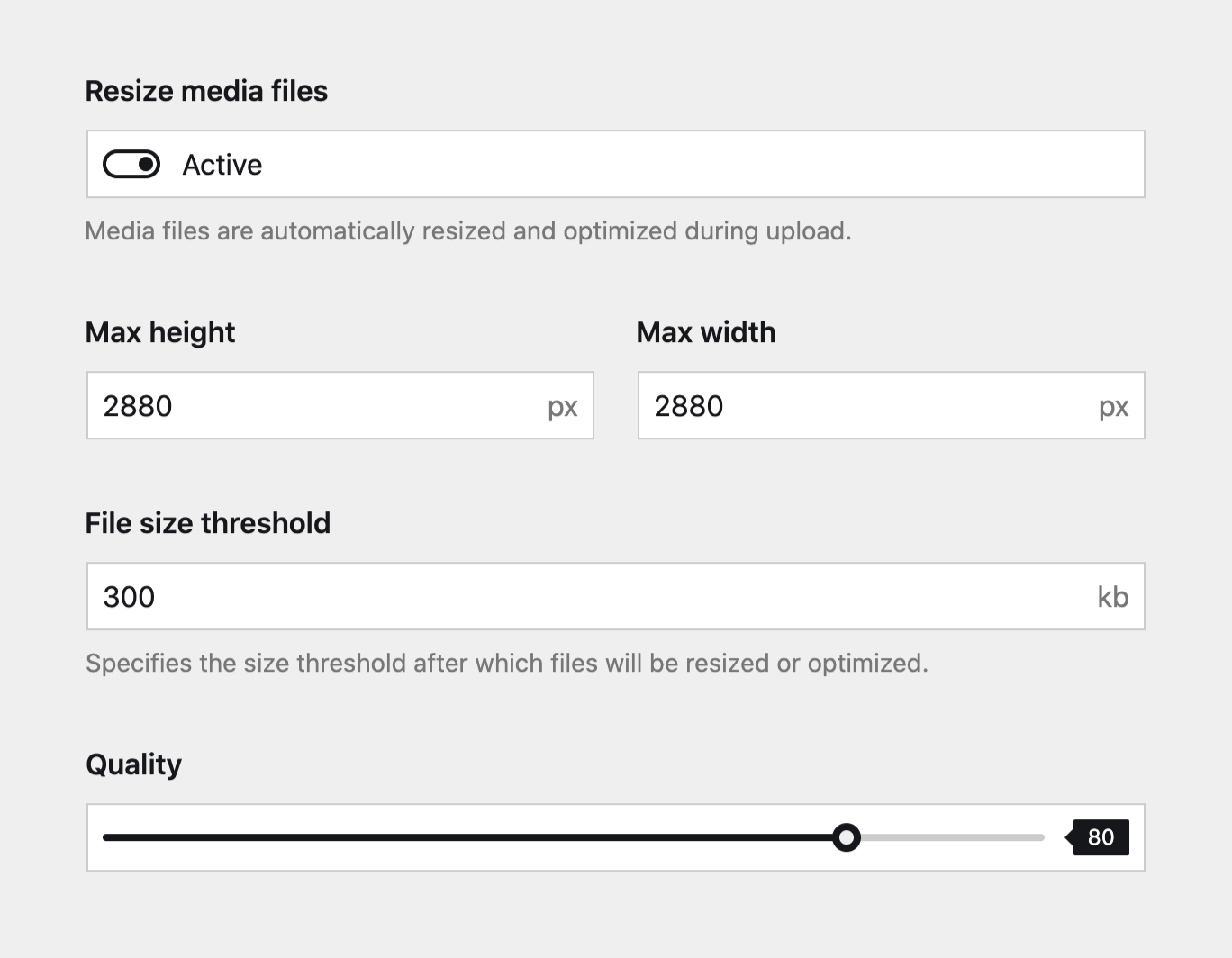 Social Profiles
Easily add your social profiles to your site. With a simple toggle, the icon can be shown or hidden from the header or footer. This information will also be used when sharing your pages on various social platforms using the open graph and schema data structure.