Create a clean and simple website centered around the blog. Landing theme is built on a custom framework making it light and super fast, perfect for a stunning and responsive website.
Just a heads up, this theme does not include a Kirby license. But don't worry, you can purchase one here.
We have a dedicated marketplace for our Kirby themes: themesforkirby.com
New to Kirby? Learn more about Kirby on their official website: getkirby.com
Fast, really fast
One of our main focus is performance, no bloat. Landing theme is always watching insights to take the UX to the highest level.
Responsive
Landing theme features a dynamic and responsive design language. Your site will adapt to fit any screen size, from desktop to mobile.
8-point grid
The design follows a consistent grid, making the flow uniform throughout the site. It helps to maintain a natural rhythm between elements.
Clean
Landing theme is meticulously crafted to evoke simplicity and to deliver a new and bold experience through a minimal design.
Blocks
The content editor for your pages is based on blocks. There are a wide variety of modules available, such as gallery, info, pricing, slider… etc.
Light and dark appearance
From the panel you can easily define the default appearance of your site. You can also activate the switch to let visitors toggle between light and dark mode.
Custom style
We've included options to easily change colors, fonts, or even adding your own CSS code to customize the appearance and layout of your site.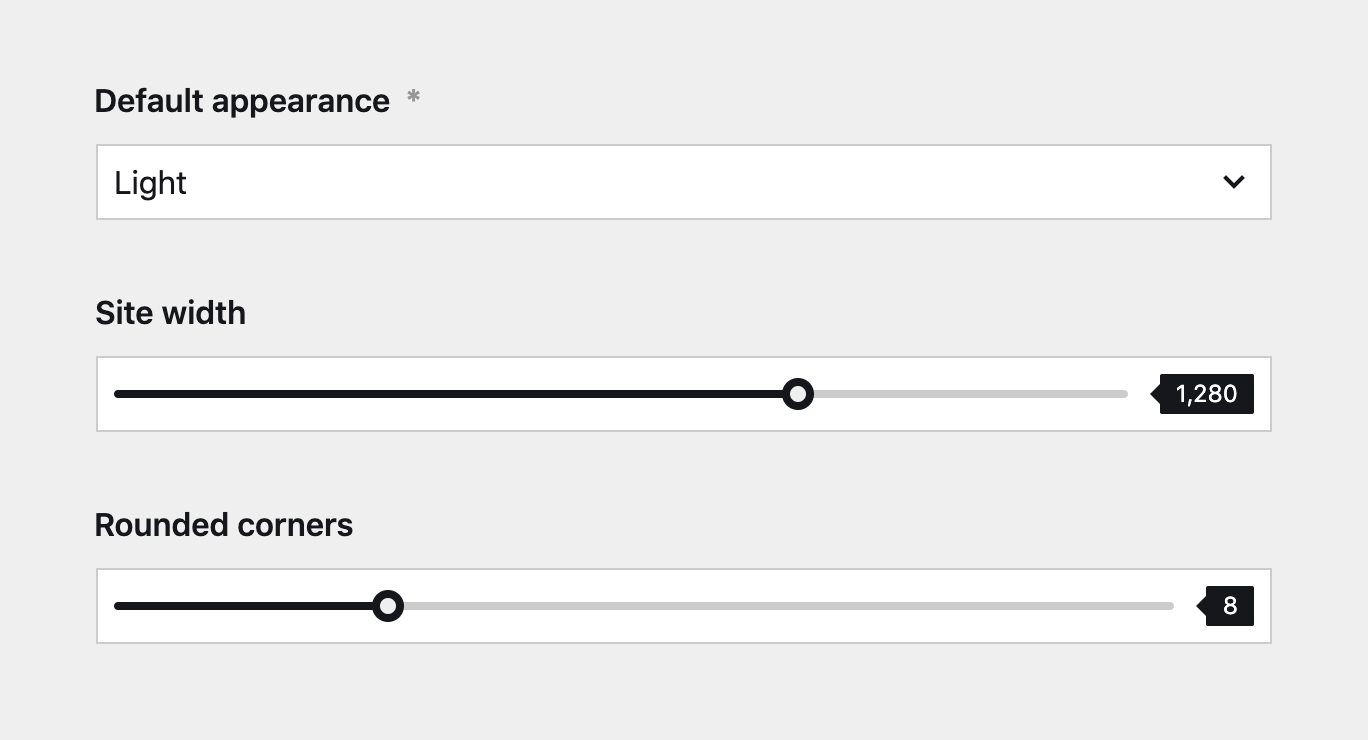 Social
Enable your site to become a rich object on platforms such as Facebook, LinkedIn and Twitter. You can also add social icons to the header, simply toggle the switch to show or hide the icon.
Custom framework
The code doesn't rely on any third-party framework or tool. Everything is neatly organized and has been coded from scratch.
SEO optimized
We follow industry standards when it comes to SEO, including structured data on every page. Your links will also look great when shared on social platforms.