Opalin HTML Template
Minimal and customizable HTML template to showcase your app, service or startup.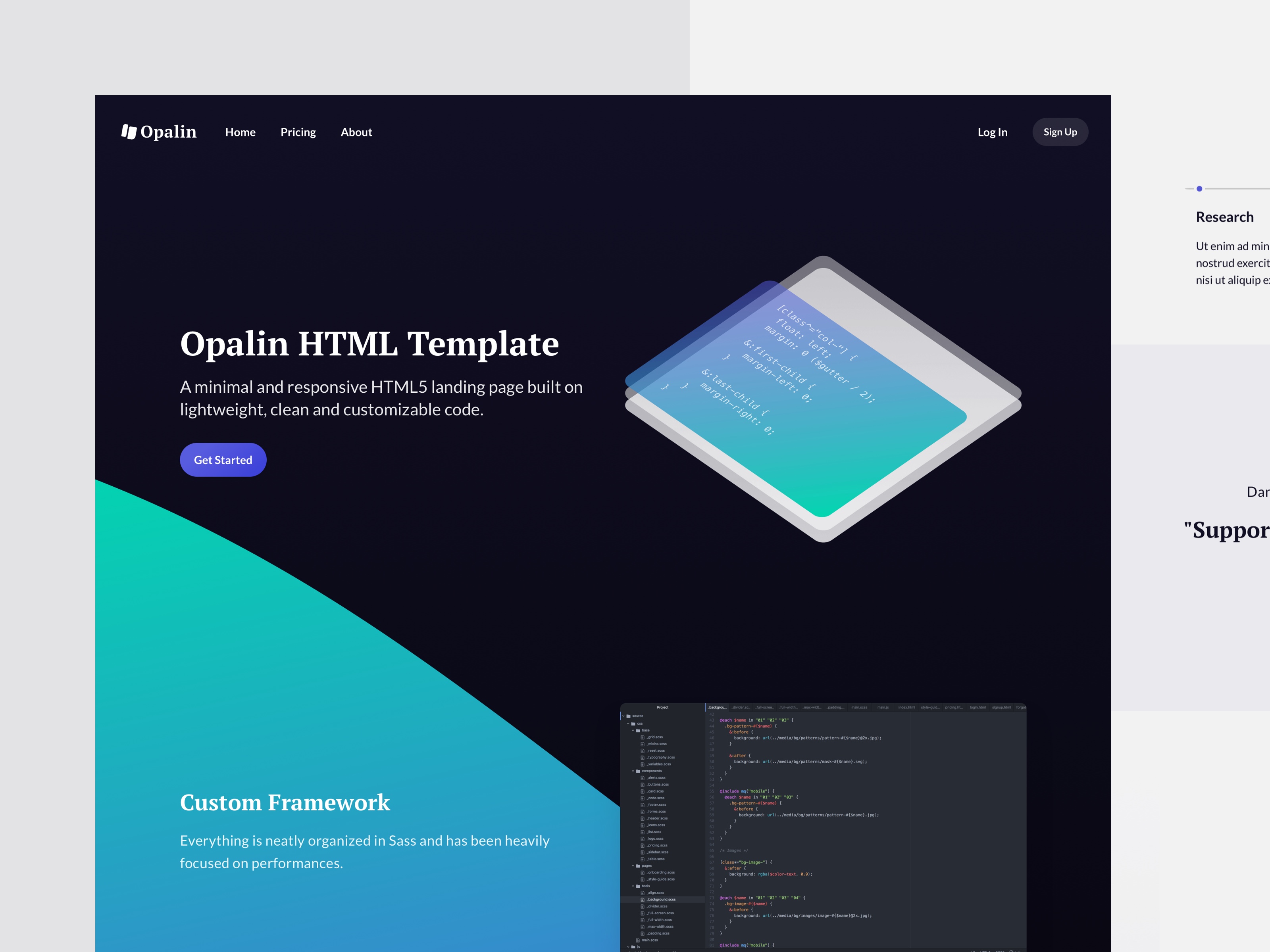 Opalin HTML Template is built on a custom framework making it light and super fast, perfect for a stunning and responsive website.
Custom framework: With a custom framework, simple grid and global classes, build consistent pages with ease.
Sass: Available in CSS but also shipped with well-organized Sass files.
Typography: Effortlessly create bold and beautiful pages.
Sketch: 100% of the landing page, including all modules and components have been designed in Sketch.
8-point grid: Everything is following a consistent grid to help maintain a quality rhythm between elements. Read more about 8-point grid over here.
Icons: This template is using the material icons by Google. Best of all, you can easily download SVGs from their online library.
Fast, really fast
One of our main focus is performance, no bloat. Opalin HTML Template is always watching insights to take the UX to the highest level.
Responsive
Opalin HTML Template features a dynamic and responsive design language. Your site will adapt to fit any screen size, from desktop to mobile.
8-point grid
The design follows a consistent grid, making the flow uniform. It helps to maintain a natural rhythm between elements.
Custom framework
The code doesn't rely on any third-party framework or tool. Everything is neatly organized and has been coded from scratch.